It is not the first time we've seen the top smartphone Korean manufacture demo its flexible display technology. This time they choose CES as the battle ground to show off their future display tech in a prototype unit.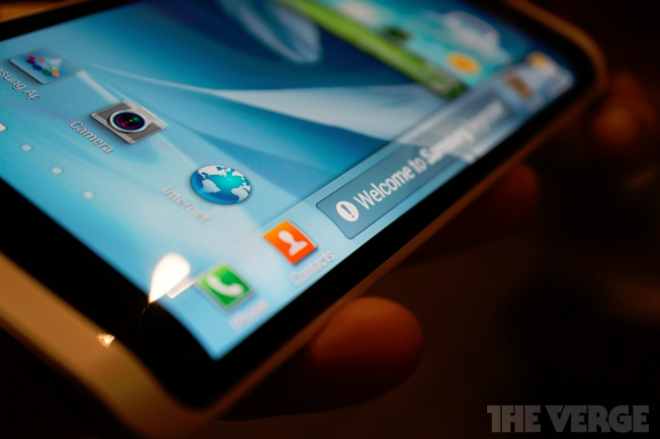 Samsung's Flexible Display is starting to mature and gets shape as it will be the main highlight of upcoming mobile displays. The unit shown off at CES 2013 has a rigid casing, just like any smartphone today, only that the screen bends around the edges showing its flexibility.
Covering the event, The Verge managed to get a glimpse at the device and consider the display to be around 5-inches in size, supporting about 720p resolution.  The demo unit was running a basic version of a mobile OS and was lacking features like a camera or radios to highlight the main feature – the flexible panel. On the side that bends, Samsung sees future versions of the mobile OS's taking advantage of the space to integrate shortcuts and functions. No word as to when we might see an actual product having the new OLED display technology implemented.