Samsung Galaxy Mini 2 has been announced just weeks ago and already it's available on preorder in the UK. The device was being shown next to a huge bunch of super phones at MWC 2012, so that's maybe why you haven't heard as much about it. If you're looking for a midrange phone with Android and decent specs, this is it!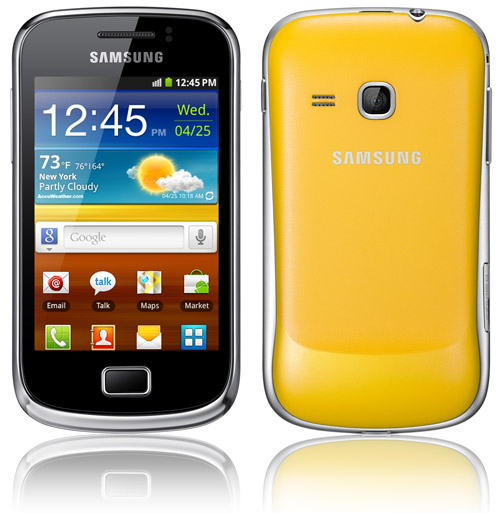 The device goes for about $280, runs Android 2.3 Gingerbread on top of a single core 800 MHz processor and also uses 512 MB of RAM, 4 GB of internal memory and a microSD card slot. There's also a 3 megapixel rear camera on board, WiFi connectivity, Bluetooth 3.0 and NFC. These are all the basic features you need on an Android phone, at a pretty reasonable price. And once this device arrives on a carrier's offer, the pricing will be even more appealing.
Interestingly enough NFC is also in the mix, so it has reached mid/low end at last. MobileFun has this product on pre-order so feel free to access the source link below and order it, if you desire it.