Samsung's Galaxy S series is proving to be a huge hit and now we've got the number to make such claims: combined, the Galaxy S II and the first Galaxy S sold 30 million units. Last year alone the first Galaxy S sold 10 million units and it only took its follow-up a bunch of months to pass its record.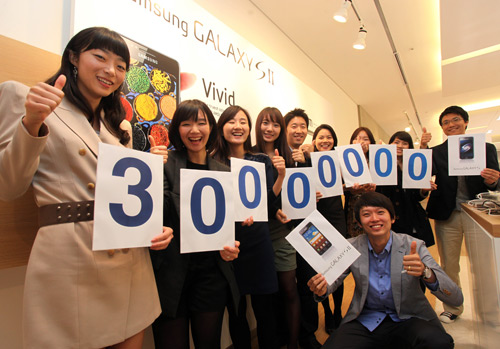 Right now, 66% of the 30 million are made up by Galaxy S units, a sign that it's still selling well, reaching 20 million units. Recently, with Google announcing its financial results for this time frame, they also announced that 190 million Android device were shipped globally. Doing a simple math, you'll get that almost one sixth of all of these are Galaxy S I and II units…that's incredible.
Add a bunch more tablets and other phone models and maybe you'll have Samsung make up a third of the entire Android market… With the Nexus Prime and Galaxy S III getting ready for announcement soon enough, Samsung a shot at surpassing Nokia as the Earth's most important handset maker, if it hasn't already.