Korea IT Times claims that Samsung Galaxy S i9000 will debut in no less than 110 countries simultaneously, with the launch taking place this month. This incredible feat will be achieved through Samsung's partnership with major carriers all over the globe. In the US, the handset will be sold by T-Mobile USA as Samsung T959.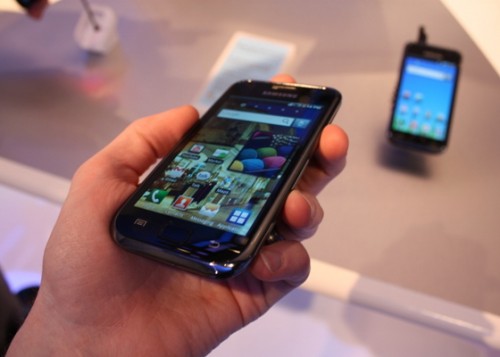 Galaxy S will also be available via Vodafone UK, Orange France, T-Mobile Germany and SingTel (Singapore), to name only a few carriers. The smartphone runs Android 2.1 right now, but it's supposed to get the Froyo update later in the year.
If you're wondering what the fuss is all about regarding this device, we remind you that this is an incredible phone, with a 4 inch super AMOLED display, 512 MB RAM and one third of the video processing power of a PlayStation 3 console.
[via Unwired View]