The rumors about the Samsung Galaxy S 2 Plus were dating from even before the Galaxy S III was even launched, so it's no surprise that they pop up every once in a while. We've also heard recently about a potential Samsung Galaxy S III Mini being in the works and now we get to see the specs of two new Samsung devices, that are the S 2 Plus and what is rumored to be the new Nexus phone.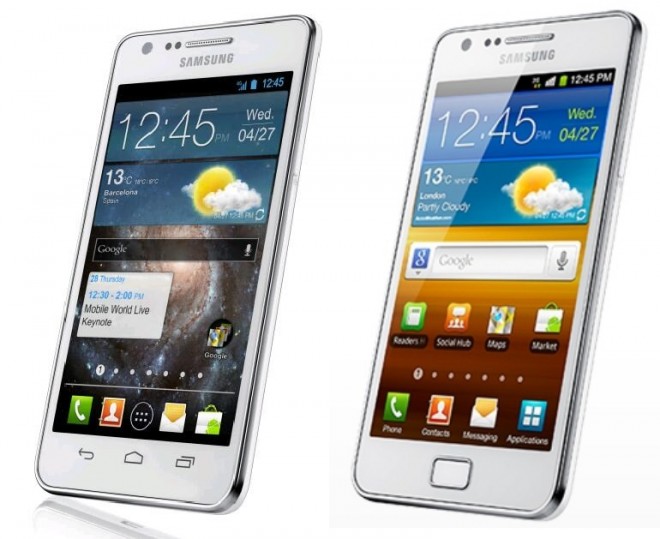 Samsung Galaxy S2 Plus is codenamed GT-I9105 here and it comes with a 4.3 inch 480 x 800 pixel Super AMOLED Plus display and a MSM7227A-1 Turbo Single 1 GHz CPU. It also offers HSDPA connectivity, an 8 megapixel camera at the back and a front 2 megapixel shooter. The Galaxy S 2 Plus has 16/32GB of storage, a microSD card slot, Android 4.0 ICS, a microUSB port, Bluetooth 2.1, WiFi and a 1650 mAh battery. It will debut with a blue grey case and it measures 8.5 mm in thickness.
Meanwhile, the Samsung Galaxy Premier aka the GT-I9260 is supposed to be a Galaxy Nexus follow-up, with a 4.65 inch HD display, HSDPA, 8 megapixel camera camera, 8/16 GB of storage and microSD card slot, plus the same CPU mentioned above for the Galaxy S2 Plus. This model runs Android Jelly Bean, has Bluetooth 4.0, a mystery battery and measures 8.8 mm in thickness. This supposed new Nexus is a bit underwhelming if you ask me, while the Galaxy S2 Plus is also not that impressive. Is there any room on the market for these new phones, honestly?