It appears we're being treated to a fresh Samsung Galaxy S6 leak, this time a metal shell rearing its pretty head from the interwebs. However, not everything is peachy here, as two legit sources of leaks are contradicting over these shots.
First, we've got Nowhereelse.fr, the source of the pictures and then there's Sammobile, who contradicted them on Twitter, as shown below. Sammobile claims this is merely a Samsung Galaxy A5 prototype and certainly not the Galaxy S6. Judging by the last pictures of the S6 shell we saw, I'd have to say these are slightly different, since the stripes and pattern we saw last time are gone.
Also this metal has a brighter color than the last one. The cutout for the camera area is rather big, probably in order to also fit one or two flashes, the heart rate sensor and who know what other goodies. The source also confirms there's a Galaxy S6 Edge in the making. Sammobile has it on good authority that a select crew of journalists will see the Galaxy S6 at CES 2015 in Las Vegas next week, so expect more leaks to come soon.
I have to say that the profile of the device seems rather big this time around… What do you think? Legit leak or not?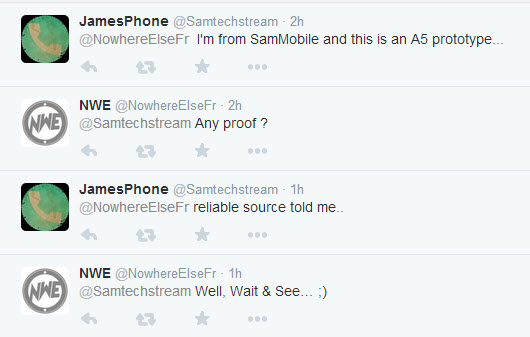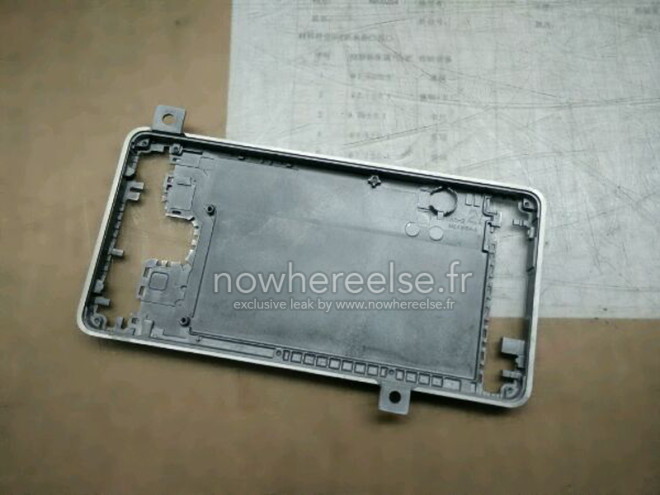 via nowhereelse.fr