During Mobile World Congress 2009, in Barcelona Samsung introduced the first full touch screen solar powered phone, known as Blue Earth. With the motto "The Blue Earth Dream: Eco-living with Samsung Mobile", the South-Korean manufacturer aims to protect the nature and provide high end technology to its customers.
Blue Earth is made out of recycled plastic (PCM), obtained by processing water bottles and you should also know that both the handset and charger are free of dangerous substances, that could damage the environment. Even the handset's hardware is focused on environmental issues, since the display's lighting can be set on Economic, in order to save power.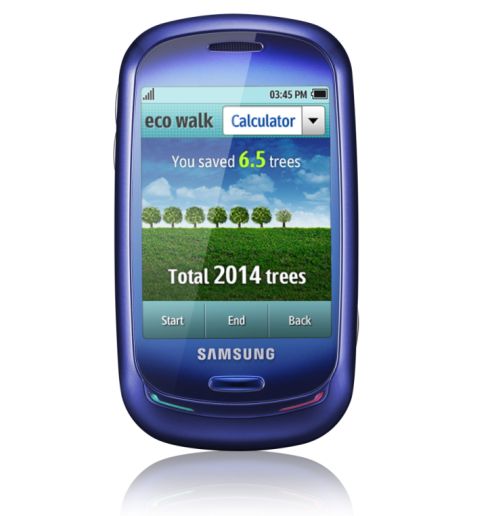 The new Samsung phone also comes with the Eco Walk feature, that allows the user to count his steps via an incorporated pedometer, that calculates the CO2 emissions compared to the number of trees you saved by not using your car. The eco approach is reflected in Blue Earth's package, small, light and made out of recycled paper.
The handset's charger is energy efficient and saves a lot of power, while in standby mode. Blue Earth is pretty much what its name implies: a device meant to change our mentality regarding the Planet we live on and cherish it.