Canadian carrier Bell has just launched the eco-friendly Samsung Reclaim handset, that can be picked up for $49.95 with a 3 year contract, or for $99.95 on a 2 year contract. 1 year takes the price up to $199.95, while the prepaid version of the phone sets you back $219.95.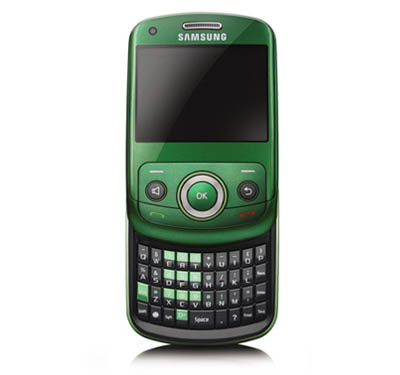 We remind you that Samsung Reclaim is made out of bio-plastic materials and is 80% recyclable. The handset's package is also "green" and its size is smaller than usual, in order to keep the device eco-friendly and save trees. Reclaim's wall charger is Energy Star approved, taking 12 times less energy to charge, quite an impressive feat, if you ask me.
Samsung Reclaim is available now via Bell and it packs a GPS, a microSD card slot (cards up to 16GB), a 2 megapixel camera with video recording, a 3.5mm headset jack, full HTML web browsing and more.
[via IntoMobile]