Boost Mobile has a new Samsung slider coming, the SPH-M930 model that runs Android and uses a QWERTY keyboard. This is the successor of the SPH-M920 Transform on Sprint, as the design and naming pattern show.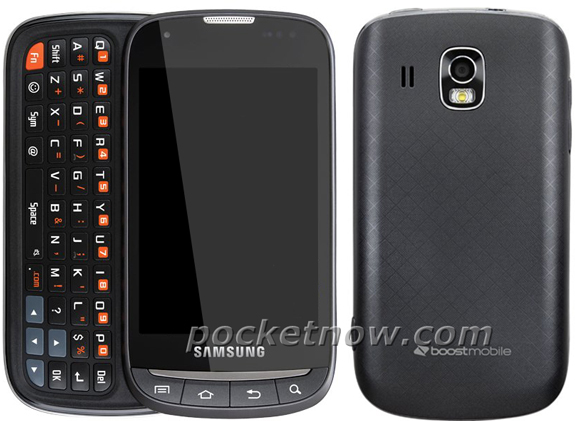 What you see above is the official image of the smartphone, with Boost Mobile branding. This model packs a 1GHz CPU, a HVGA display, Bluetooth and WiFi. Too bad that the main camera will be a 2 megapixel unit, but at least we get the latest flavor of Android: Gingerbread. Strangely enough, in spite of being certified for WiFi and Bluetooth use, the unit hasn't passed the FCC.
This means that we'll have to wait for its release for a while, but I guess that till the summer ends, you might see this unit in shops, for a very reasonable price, or maybe for free with contract.