After we previously informed in exclusivity about the fact that Sharp is currently developing a 4K Ultra HD display for smartphones that is expected to be launched in this spring, today we get to know that a display like this was showed up recently by the Japanese producer.
As we found out, this new panel measures 4.1 inch and offers a 3.840 x 2.160 pixel resolution or a 4.096 x 2.160 pixel. Also, we get to know that this panel has the same pixel density as the one of a 6-inch display, more precisely 736ppi.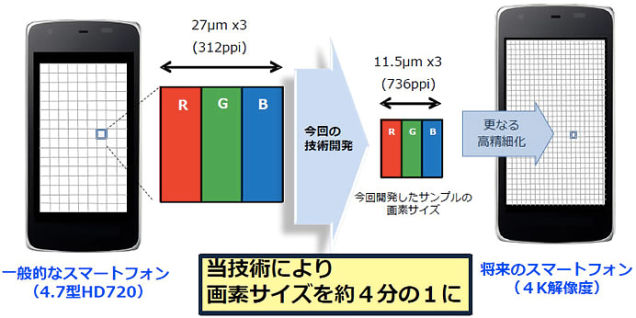 By using such a technology, we'll be able to see even the smallest details from an image or a video, even if the freshly new announced display measures only 4.1 inch, size that doesn't offer an intuitive experience as the one we have on a large device like a phablet. Is this resolution needed on a smartphone?
via: gizmodo.com