A couple of years back we came across a Sony Ericsson Bravia concept phone, that at the time looked pretty sci-fi to us. Believe it or not, a Sony Bravia handset now exists in Japan, with pretty appealing specs, we might add. Here's an image of the device and its specs are available below.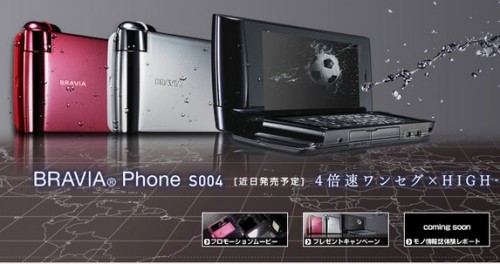 The device is known as the BRAVIA Phone S004 and it comes with a 854 x 480 pixel TFT display, plus a secondary external screen, an 8 megapixel camera, a microSD card slot, a backlit keypad, a 1GHz Snapdragon CPU and TV features. Sony's Bravia phone is waterproof and it uses a slider mechanism that works in 2 ways.
At the end of the article you'll also find a video showing the handset in action. For now, this model is only sold in Japan by local carrier AU KDDI.
[via fonearena]