We've seen concepts, designs, patents and even pictures of the Sony Ericsson Xperia X2, but never live pictures, till now. Hoping that they're genuine, we're waiting for an official announcement as we speak. Will Vulcan aka X2 get confirmed at last?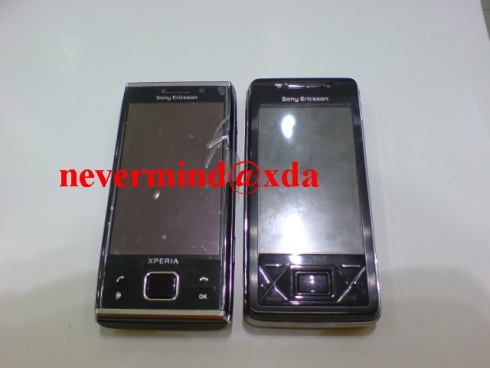 Let's have a little reminder of the handset's specs… It goes something like this: 8.1 megapixel autofocus camera with support for VGA video capture @30 fps, a GPS, an accelerometer, 512MB RAM and a 3.5 inch WVGA OLED. There's also a 3.5mm audio jack on board, a faster CPU than the one on the X1, Windows Mobile 6.5 (custom) and the Xperia Panels with PS3 Remote Play support.
XPERIA X2 is upgradable to Windows  Mobile 7 and we have no word regarding its pricing or release date just yet, but we'll inform you as soon as they get official.
[via BGR]