GSM Arena recently got some quality time with the Sony Ericsson XPERIA X8 handset, which they previewed and detailed. This device fights right between the X10 mini and the original XPERIA X10, both size-wise and specs-wise. XPERIA X8 is average in a good way and it'll be priced around 200 euro, which is pretty OK.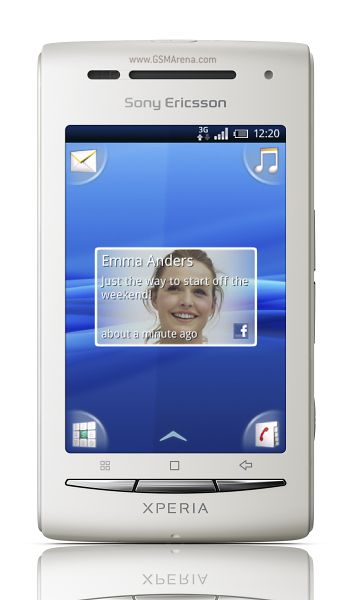 It sports a 3 inch display, with double the resolution on the X10 mini, while the camera has been downgraded to a 3 megapixel fixed focus unit. The rest of the specs are pretty much like the ones of the X10 mini, with a 2GB microSD card included in the box, too. This is quite a tiny device, with a 15mm waistline and weighing 104 grams.
Also, we're disappointed with the OS choice (Android 1.6) and hoping that the phone's launch will at least bring Android 2.1 in the mix. A 600 MHz processor is present under the shell, together with 128MB internal memory and the connectivity options are varied: WiFi 802.11 b/g, Bluetooth 2.1 with A2DP, GPS and microUSB.
Timescape UI makes an appearance, together with an accelerometer for screen auto rotation purposes and FM radio. GSM Arena confirms this is a solid device, that should sell well, if it became available now, but we expect it to fail like the other XPERIAs because of delays that will make its specs obsolete.
[via GSM Arena]