LG and T-Mobile have just announced the Sentio handset, pictured below and packing a 3 inch touchscreen, GPS and 3 megapixel camera. There's also 3G support on board, plus a design that reminds us of HTC Magic, because of its simplicity.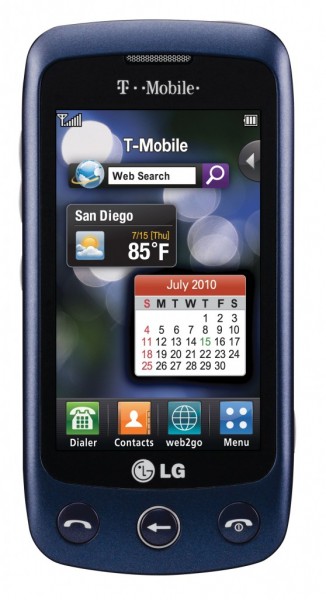 There's a social media client on the device, used to control Facebook and Twitter, plus support for home screen widgets. Its specs list also includes visual voicemail, a microSD card slot, a 900 mAh battery (that provides 6 hours of talk time and 16 days of standby), plus video capture.
LG Sentio costs $69.99 on a 2 year contract, or you can opt for the month by month financing, relying on the Even More Plus plans at $9 per month. You can buy the device right here, from the online store.
[via IntoMobile]