Before Google ever announced the manufacturer that was going to be chosen to make the 4th generation Nexus smartphone, rumors were going in Sony's direction as one of the most probable choices. Even if LG was ultimately Google's pick, the Japanese manufacturer still has its plans in regards to the platform.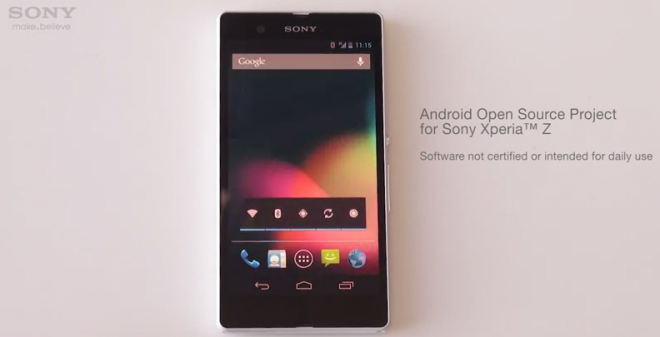 The Sony branded Xperia Z smartphone is one of the best smartphones money can buy on the market today. It is powered by a quad-core configuration and with a 1080p display that simply looks stunning. However, some would say about it and also about every manufacturer customized device, that it may have been better off running a pure Android version than anything else. A fact that may yet be proven possible.
What Sony has started with the Xperia S is now moving forward to a more advanced stage for the Xperia Z. The manufacturer has released an AOSP based vanilla Android for the flagship device aimed for the developers to test the possibilities of the Qualcomm platform. However, the firmware will not include the proprietary Sony drivers for certain hardware components that will be left in a non working state. What is functioning is the SD card, use Wi-Fi, Bluetooth, GPS, the LED notification light and sensors. And maybe this year rumors about Sony making a Nexus device will come to life.