During a recent visit to China, Tim Cook, Apple's CEO decided to take a look on the assembling lines of the new iPhone 6 Plus phablet, device that is assembled inside the Foxconn factories. Also, Tim Cook made a little bit time to talk with the workers found at the program at time of its visit.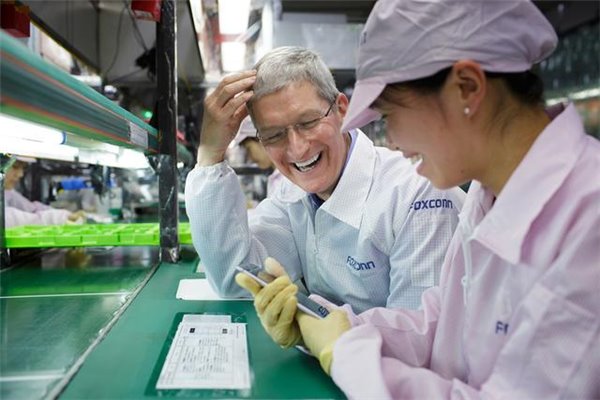 Beside this supervising of the iPhone 6 Plus production, Tim Cook had some talks with the Foxconn officials regarding a series of possible investments in the supply chain, and to discuss about the program and treatment that the workers contracted for iDevices are currently having.
As we know, a while ago, the iPhone 6 Plus phablet was involved into the #bendgate scandal, the phone being easy to bend as a lot of users demonstrated this on several videos posted on YouTube. You can find our iPhone 6 Plus review right here.
via: wap.ithome.com