The folks of PhoneArena have just managed to score a couple of screenshots showing many future devices that'll be part of Verizon's portofolio. Among these devices, there's BlackBerry Storm 2, Samsung Omnia II, HTC Touch Pro2, Samsung Convoy and two mysterious Palm handsets.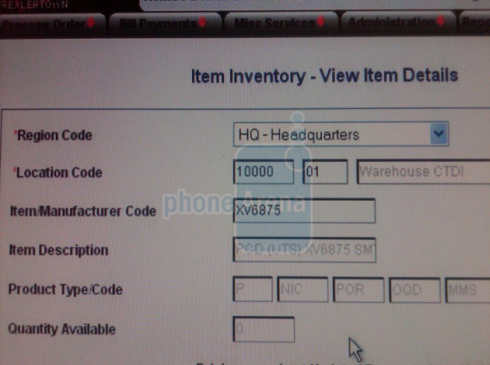 While the last two could as well be Palm Pre and Palm Eos, let's detail Samsung Convoy a bit, so people unfamiliar with the device can get acquainted with it. This is a CDMA phone with support for EVDO connectivity, a TFT display, a microSD card slot, Stereo Bluetooth 2.1, email, GPS and a couple more mid end features.
You're probably already familiar with BlackBerry Storm 2, Samsung Omnia II and HTC Touch Pro 2, unless you've been living under a rock for the past year or so. It would be interesting to see Verizon launching both new Palm smartphones in 2009, but don't get your hopes up just yet.
[via Phone Arena]