The Xiaomi Mi 6 is starting to leak more and more these days and after scoring some of its specs via previous rumors, today we also get our mitts on some design sketches. The device seems to have a rounded back and it has a dual camera integrated there.
It's expected to take on the Galaxy S8 with a premium design and the best CPU on the market, be it a Snapdragon 835 or a MediaTek Helio X30. However, last I heard the deal between Xiaomi and MediaTek fell through. We'll see a standard version with a flat display and 4 GB of RAM, while a premium model with a curved screen will also bring 6 GB of RAM.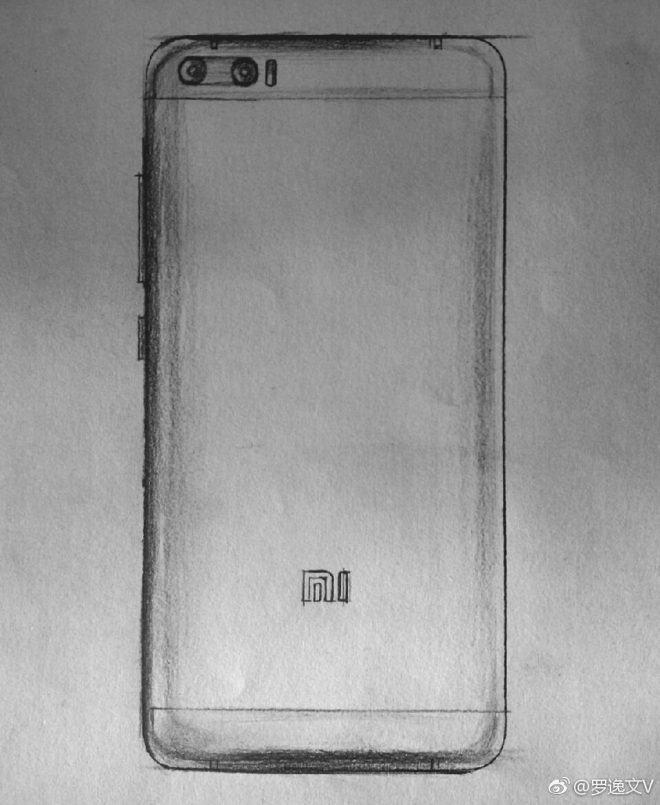 Unlike the Galaxy S8, this device doesn't have a clear launch date, but it's rumored to debut in the March-April time frame. April 16th is especially being thrown around as the debut date. We're also seeing in the sketches a Home button with fingerprint scanner, plus wider top and bottom bezels compared to the competition. These sketches actually fit the previously leaked render shown below.
I'll remind you that 3 different versions of the phone are rumored, including a Quad HD one with, 6 GB RAM, dual curved edge and ceramic body, plus a Quad HD one with regular body and a third model with less RAM (4 GB). That one will have a MediaTek Helio X30, CPU, while the first two opt for Snapdragon 835.
via androidpure