Sony Ericsson Xperia X2 was already leaked on the web a couple of times, but this time we're dealing with blueprints of the device, that have just surfaced online.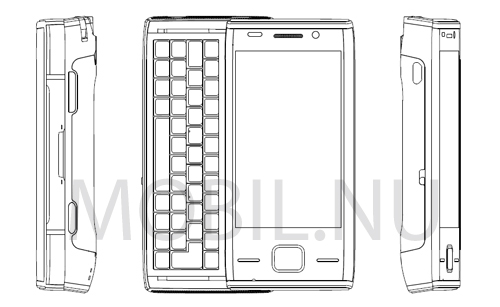 Notice those top and bottom grills… could they be the ones covering the loudspeaker? Also, we have to say that these seem like the final blueprints, since they resemble the leaked XPERIA X2 pictures we've seen before. Too bad that these sketches don't reveal the real and final specs of the device, or info regarding the rumoured OLED screen of the smartphone.
Among the rumoured specs there's also a better CPU than the one on the X1 and 512MB RAM, but they are far from being confirmed. What's sure about the X2 is the inclusion of an 8 megapixel camera on the features list, with an LED flash and the arch-slider design of the X1. Revamped X Panels should also be on board, together with PS3 remote play, just like on Sony Ericsson Aino.
[Source: mobil.nu via GSM Arena]