Even if yesterday, the guys from @OnLeaks said that the One M9+ phablet may be cancelled after all, today we get to see new live pictures with the phone in case. These photos arrived through the Chinese publication iapps.im that offers some details about the phone's specs too.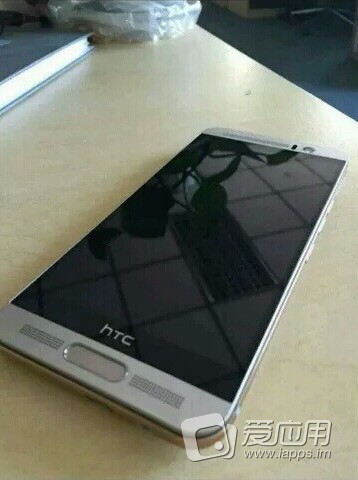 Unlike the previous renders, these new pictures are showing a larger home button, this one being rumored to hide a fingerprint scanner inside. Also, on the back of the phone we notice a large round camera accompanied by a DUO sensor similar to the one found on HTC One M8. This component will let us change the focus point after we take the photo.
From the specs point of view, we might get a 5.2-inch Quad HD display, 3 GB of RAM memory, 32 GB space of internal storage, and a MediaTek MT6795 processor for the Chinese market. According to iapps.im there will be a U.S variant too with Snapdragon 810 under the hood.
Probably, a fingerprint scanner similar to the one from HTC One Max would have been more attractive, as this home button is placed wrong between the bottom speaker. Even if there was hopes for a great HTC phablet, it seems that yet again the Taiwanese company will take on a fail.
via: mobilissimo.ro