Aside from the three handsets from the Motorola Moto series unveiled days ago, we also expected to see a new Droid. Well, a new leak shows us that such a model is still incoming. Straight out of Hong Kong come a few shots of the supposed Droid 2015 frame.
The device could be the new Droid Turbo 2 and here we can see the back of its case, cover removed and the wireless charging mechanism. Not very long ago evleaks talked about the upcoming Motorola Droid Maxx II and the Motorola Droid Turbo 2, that have yet to be launched. HelloMotoHK, the source of these leaked images calls the device "Droid 2015", so it could be either one of them.
The back of the handset reminds me of the Moto X Play, only with wireless charging as an extra. Seeing how the X Play has a big 3650 mAh battery, it could end up as a new Maxx in this version, since that one also had a beefy battery. If it's the Turbo 2, it requires a serious amount of RAM, high screen resolution and powerful processor.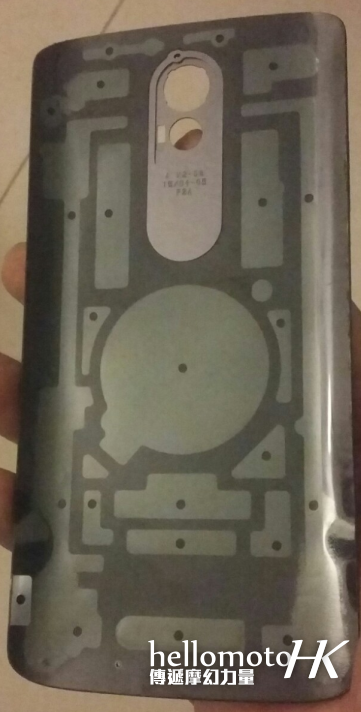 via HelloMotoHK