Fresh after the announcement of Motorola Droid X, we've just stumbled upon their accessories: a neat HDMI/charging dock also used for syncing and a call mount, shown in the image below.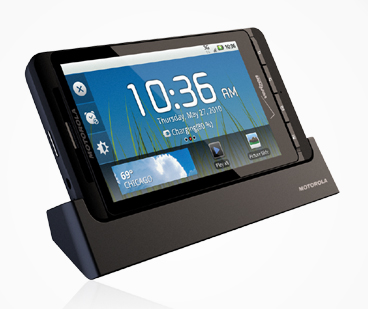 Droid X will be available on Verizon for $199 on contract starting July 15 and as you might already know this is a device sporting a 1GHz processor, HDMI out, an 8 megapixel camera with flash and HD 720p video capture. 8GB of memory are also on board, together with a 4.3 inch touch display with multitouch support.
Android 2.1 will run on the smartphone with the 2.2 update available soon. Back to the accessories, we have no info on price or availability yet, but they'll probably be ready in time for the handset's launch.
[via IntoMobile]