Motorola has just announced the VC6096, a portable device that uses Windows Mobile 6.1 Professional and comes with a pretty large QWERTY keyboard plus a touchscreen display. This portable computer is destined for cab use, or any other vehicle used for transport of passengers or logistics. VC6096 incorporates a GPS receiver and uses 3G HSDPA connectivity and WiFi.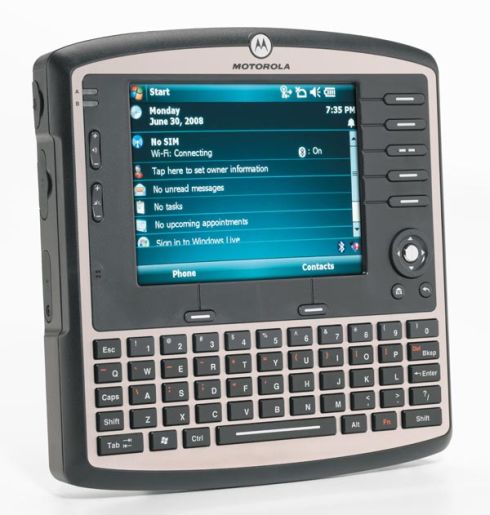 This is a rugged device we're talking about, meeting military specs for shock, solar radiation, vibration and dust. It'll also support telematics, so employers can monitor the drivers' skills and the vehicle's status. Motorola VC6096 comes with built-in Bluetooth, hands-free wireless support and a speakerphone.
Underneath the exterior aspect, this device hides an XScale 624 MHz processor, 256 MB of internal storage and an SD card slot. This Motorola portable computer is quite heavy, at 2.2 kilos so there's no place in your pocket for it, as for the launch date, it'll hit the market in Q4 2008.
[via Mobileburn]