What you can see below is the invitation to a Motorola event on September 10, that'll take place in San Francisco. As you can see, the Android logo is present on the invitation, meaning that we'll finally see some love from Moto for Google's OS.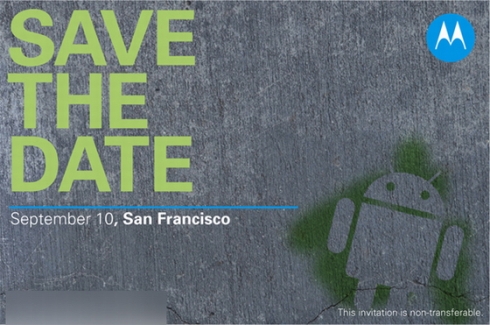 The American handset maker seems to be ready to show the public its first Android phones and we're probably talking about Motorola Sholes or Motorola Morrison, or maybe both smartphones.
Moto Sholes should hit Verizon and AT&T, while Motorola Morrison will be a T-Mobile exclusive, both devices coming to the market this Fall, specially if they'll be announced on September 10.
[via Unwired View]