After yesterday, a couple of photos with a mysterious Sony device showed up on the web, a device that seems to be designed for selfie-lovers, today new photos with the perfume-camera gets leaked again. Even if at first sight, this one seems to be a smartphone, it looks that Sony China suggest the fact that we'll get a photo-camera.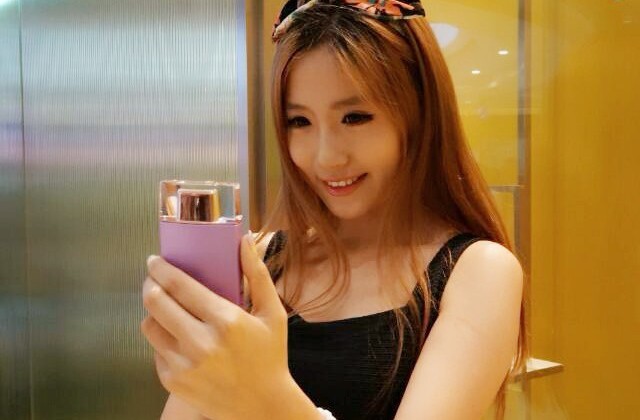 As you can see, the new Sony Cyber-shot camera will be destined mostly for those people who are addicted to the new selfie trend. Also, it seems that this camera will have a perfume-bottle design that will arrive in several color variations, like a light blue color and pink.
Looking at its design, we can say that the transparent rotating camera above the screen look great, and that the huge camera sensor promises pretty high-end quality photos. Is expected that Sony to officially announce this device in less than two days, more precisely on August 22.
via: slashgear.com