Allaboutsymbian has a neat guide for all of you fresh Nokia 5800 XpressMusic buyers, teaching you how to handle the device you've just purchased. The first thing you should do is check the box of the handset, in order to see if you got everything you paid for.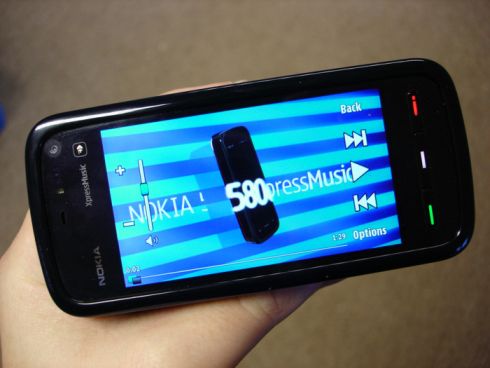 Nokia 5800 XpressMusic comes with two styluses, a flexible plastic protective case, an official Nokia charger, an official Nokia BL-5J battery, a standard microUSB cable and a microSD memory card (probably already inserted in the phone's card slot). In the box you'll also find 3.5mm headphones, a 3.5mm TV out cable, a foldable stand, a plectrum, an instruction booklet, a printed manual and a mini DVD with PC software.
After checking the box, you should charge the 5800 until it's full, ignoring the myths that say that you need to empty the battery before charging or that you don't need to charge the battery for 24 hours on first use. Next, it's time to update the phone's firmware, which can be dome at home, either directly on the handset or via PC.
Afterwards, it's all common sense stuff, like switching off the automatic screenlock, in case it bothers you, switching off the touchscreen vibrations, for better typing or copying the SIM card's contacts onto the phone.
More on the first steps after opening the Nokia 5800 XpressMusic's box right here.
[via allaboutsymbian]