Last week we saw Nokia's cancelled Moonraker smartwatch prototype leaked on the web in a few images and today the very same device returns, this time through a teardown. It unveils more details, like the fact this model was quite bulky, being even a bit thicker than the Lumia 930.
It has a metal attachment area to a strap buckle, that reveals some screws, so that's not aesthetically pleasing. Inside we find a 3.7V 305 mAh battery, that takes up a lot of room in the smartwatch chassis, plus an ARM CPU, sensors and a display connector. Moonraker has the Power button at the top and adopts a squared format, that's not exactly good looking.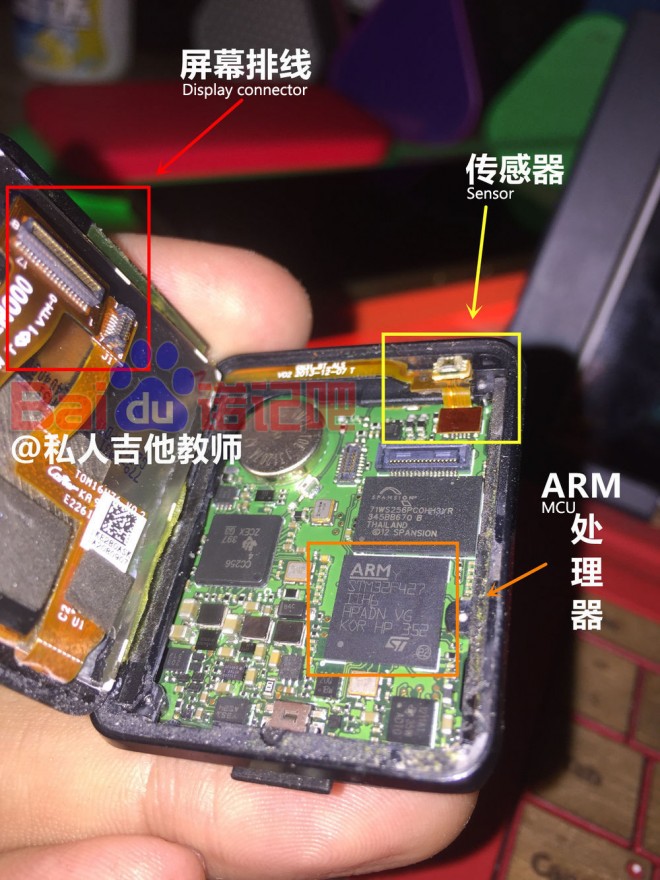 There's a charging port at the back, a similar type of port to the one sported by a cancelled Lumia tablet leaked many months ago. This is a piece of Nokia's troubled history and having a glance at the smartwatch of the past 2 and a half years, this model could have been able to face any of them, especially in the design department.
via die smartwatch