Nokia has just announced its long awaited touchscreen smartphone, the N97. It will feature a 3.5 inches touch display with haptic feedback AND a QWERTY keyboard, which is a very hot combo, plus the OVI platform.
N97 will cost 550 EUR and it'll feature a neat location-recognition feature, that, for example will have you receiving details about the cathedral you're visiting (both historical and geographical info).
The device features A-GPS, an accelerometer, an electronic compass, HSDPA, USB 2.0, WiFi, Stereo Bluetooth and a 5 megapixel camera with Carl Zeiss Tessar lens and dual LED flash. Back to the display, this is a widescreen 16:9 unit that can tilt above the keyboard. Social networking is supported on the new handset and all the entertainment functions you need.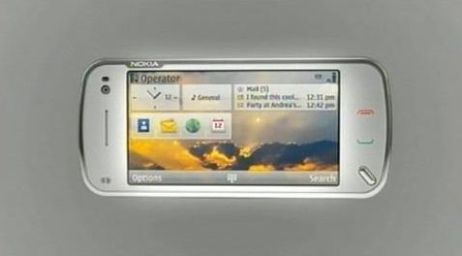 There's a hot Home screen to use and custom widgets that will work great on S60 5th Edition, while the storage space of N97 is incredible, 32GB plus another 16GB via microSD.
N-Gage games are supported as usual and the phone's battery offers 37 hours of music and 4.5 hours of video. Seems that the handset will hit the stores in the first half of 2009 and it really can't get any better than this folks!
Video presentation via Mobile Spots: