Verizon is getting ready for a couple of busy weeks, with Microsoft Kin One and Two smartphones coming to its portofolio, plus a bunch of LG and HTC handsets. Also, Palm's Pre Plus is ready for some more action, specially since it's gone to the cheap side: it now costs $30.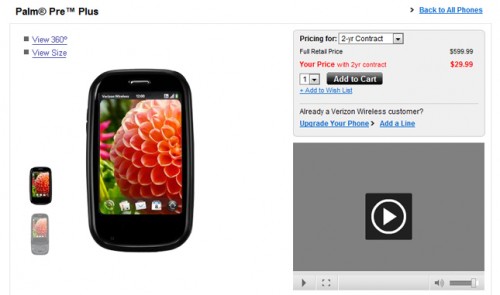 Last time we heard about Palm (while it wasn't yet acquired by HP), it was piling up on leftover Pre units, so this move might be used to get rid of extra handsets. If a free mobile hotspot and an early upgrade promotion weren't enough to get folks to buy the Pre Plus, we don't know what will convince customers…
The Pre Plus now goes for $30 with a 2 year contract, no rebate included.
[via BGR]