Want to play a popular shooter on your Android handset? You can now give Quake III a go on Motorola Droid, by following the guide in the following lines. It was first published by Android Central and you need a handset with Android 1.6 or higher to run the game, in case you're wondering.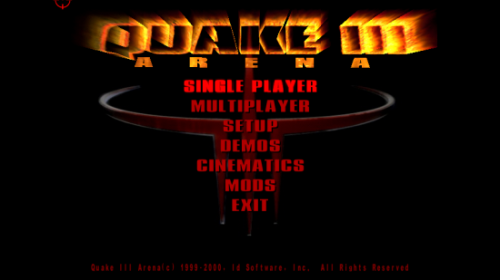 This is the kwaak3 project enabling the game to work on Android and you're going to need an original Quake III CD or the demo of the game, available for download here. Next up, you'll need to download the Version 1.32 updater and install the kwaak3.apk file on your device.
You need to create a "quake3" directory on the root of your storage card and a "baseq3" directory inside of that. Next, you need to access the directory where you installed the game on your PC and copy the pak0.pk3 file to the /quake3/base3 folder you created on the phone. The same thing needs to be done for pak1-pak8.pk3 from the Version 1.32 updater.
All you need to do now is run the kwaak3 app on your handset and push the back button on the device, in case you're asked for a CD key.
[via androidcentral]