Sony Ericsson has just confirmed the names of the Mix Walkman and Txt Pro handsets, that have become official. Last we heard, there was a Facebook competition requiring people to guess the names of these upcoming phones. The next step after guessing was getting picked to do a review for the handsets and the results can be seen in the clips below.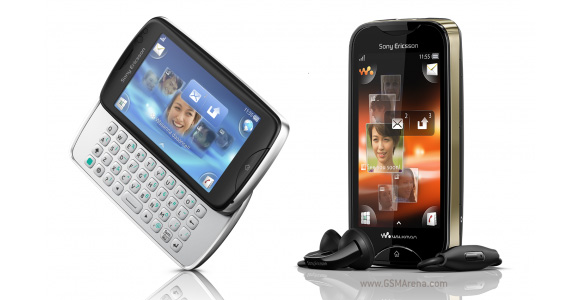 Keep in mind that these are not Android devices, but their interface sure looks like it. They have a specialized Xperia UI that will keep you satisfied, that's for sure. Sony Ericsson Mix Walkman comes with a design similar to the one of the Xperia Mini, but with Walkman features inside. There's a Zappin button that allows the phone to preview the chorus of the upcoming song, the most recognizable part of it, for you to know what's next in the playlist.
Also, there's a karaoke feature on board, that suppresses the voice track of any song, so you can sing like a genuine star. Mix Walkman comes with a 3 inch WQVGA display, a 3.2 megapixel camera, WiFi connectivity and a microSD card slot. Sony Ericsson txt pro adopts the Xperia Pro design and focuses on social networking. It's got a 3 inch WQVGA display, a 4 row QWERTY keyboard and 3.2 megapixel camera.
Keep in mind that these are only 2G phones, so no 3G here, leaving you with WiFi at least.