This year we've seen some great devices by Sony, with the manufacturer trying to improve its eco-system. The manufacturer has launched a number of devices to satisfy all costumers, if for multimedia or sports, and in the mid to low category. The Xperia T is Sony's new flagship launched this year and in the mid class there are devices like the Xperia V or U.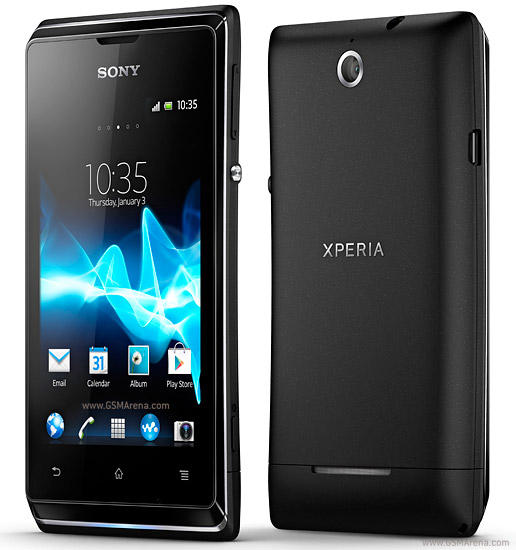 The Sony Xperia E is headed for the low budget category and it supports specs not worthy of a 2013 handset. The manufacturer has always stayed behind when it came to adopting new hardware configurations, and the new Xperia device is perfect proof of that. It is powered by a single-core, 1Ghz Cortex A5 chipset with 512 MB of RAM.
Under the hood of the Xperia E we find 4 GB of internal memory, expandable via Micro SD card slot. The 320 x 480 pixels, 3.5 inches display offers 165 ppi and is the LCD kind. There is a 3.2 MP camera on the back and a VGA front image sensor, including the usual connectivity features, like WiFi, Bluetooth and GPS. The handset runs Android 4.0.4 ICS with Sony's Timescape UI on top of it.
There will be the Sony Xperia E and Xperia E dual (Dual-SIM) set to launch in Q1 2013.