Last week at the Windows Phone Summit event, Microsoft's representatives were on stage with what looked like a mystery Nokia model and now we have a leak of a similar handset. We're dealing here with a prototype Lumia device with WP8, hidden inside a mask box, so we won't spot its design.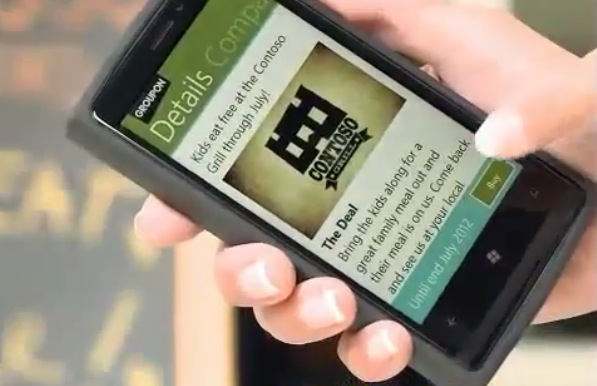 The device is NFC capable, since after all it leaked inside an NFC demo clip. For those of you who think this is actually the Lumia 900, the edges of the handset are much smaller than the ones of the Lumia 900 and also the placement of the earpiece and front camera is different. There's also a chin-like area below the capacitive buttons on the facade and the bottom is larger than on other Lumias. There's also a mystery tablet used by the waiter in the clip and if we're to analyze the last image in the clip, the one shown at the end of this article, the tablet looks very much like one of the first Windows 8 models made by ASUS.
By the way, people seem to be having a blast using NFC here, in order to pay in a restaurant and redeem coupons. There's a lot of swipe going around and the waiter's task seems to be much easier thanks to the tablet. Will this Lumia tablet + phone combo catch on?