Not long ago we found out that Apple is working on a iPhone display that covers the entire front-facing panel of the device, panel where not even the home button will be found. Today, we discover that Apple isn't the only one company that plans to bring such a phone on the market, but LG Electronics too.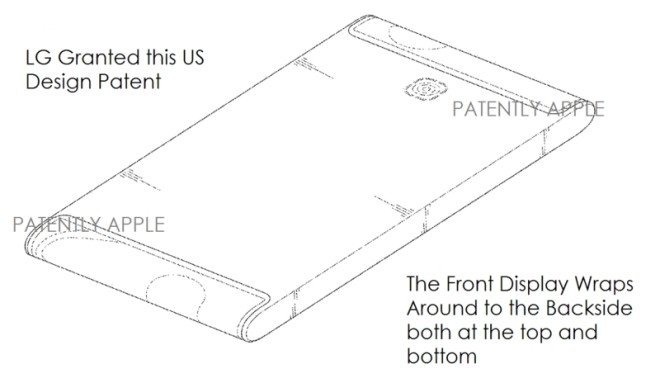 The South-Korean company recently received a patent that makes reference to an edge-to-edge phone. Just like the Apple invention, this phone that might be built in the future by LG, doesn't bring extra elements on the front-facing panel, just the edge-to-edge display.
In terms of functionality, these curved margins found on the top/bottom of the phone, could serve as the perfect spot to place our navigation buttons or shortcuts to favourite apps. Definitely, this is how future phones will look like, with probably some amazing specs we don't even dare to imagine for the moment.
via: patentlyapple.com