Do you own a Windows Mobile handset? Well, have we got good news for you! Turns out that the famous IM and VoIP app Fring is now available in an upgraded version, which brings lots of enhancements.
Fring for Windows Mobile now supports new handsets, like the Sony Ericsson XPERIA X1 and Samsung Omnia and the software also packs new and improved add-ons.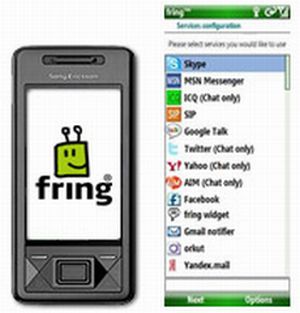 The file transfer function is available in the WM version now, as it was already in the Symbian version and allows users to send files to their fring, Skype, MSN and Yahoo contacts. The upgraded Fring gets improved navigation and functionality thanks to a "Go-To menu", Privacy settings and "Joystick-In" option, plus typing indication and an Add-Ons Management menu.
Here's the download page for this popular software and know that Fring now adds earpiece support for HTC smartphones.
[via Intomobile]