Remember the mysterious LG IQ phone leaked a couple of days ago? It turns out that this is in fact the LG Monaco smartphone, packing a Snapdragon CPU, a WVGA display and a sliding keyboard. The device just got pictured live, as you can see in the images below.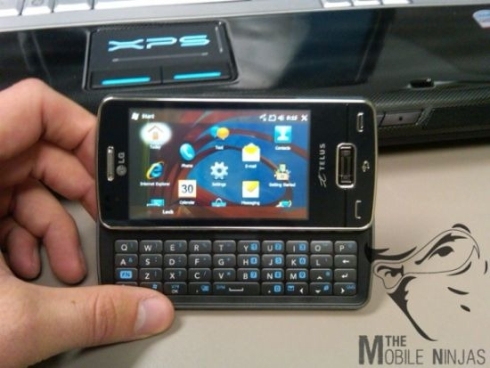 There's also a 5 megapixel camera on board of the IQ/Monaco and the branding on it says that Telus will be launching it soon. We also found out that this smartphone will feature an optical mouse/D-pad and that it'll run Windows Mobile 6.5 with LG S-class interface elements.
Credits go to MobileNinjas for the excellent pics, that show the Monaco sports a great 4 row keyboard.
[via wmpoweruser]