It's clear now that the future of mobile phones includes 8 megapixel cameras, as lately we've seen more than a bunch of handsets sporting such generous resolutions. After checking out the Samsung Pixon, it's time for some LG action, thanks to KC780, the company's latest 8 megapixel cameraphone.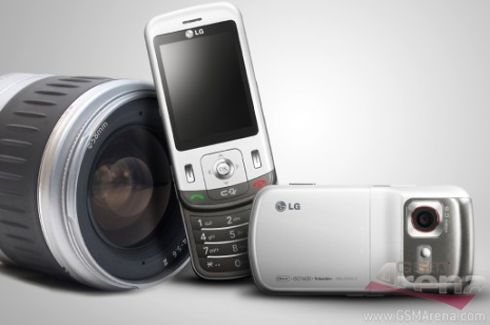 It may not be Renoir, but it's still a decent slider with hot specs. The handset just got its first press photo and it may just be the slimmest 8 megapixel camera phone ever. It's only rival in this segment (slim + 8 MP) is Samsung Pixon for now.
LG KC780 should come with the above-mentioned camera with auto focus and a TFT display with limited touchscreen support, USB 2.0, Bluetooth 2.0 and 140 MB of extendable memory. Add to that quad-band GSM/GPRS/EDGE connectivity and video recording at 30 fps and this LG sounds like a real hottie. I'm sure there are more features to mention, but we'll reveal those, once they get released.
[via Unwired View]