With the hype building up, as MWC 2009 gets ready for the big debut, LG leaked a photo showing some of its yet unannounced handsets. We don't have any info on these devices, so feast your eyes on them and count the hours to the Mobile World Congress opening festivity.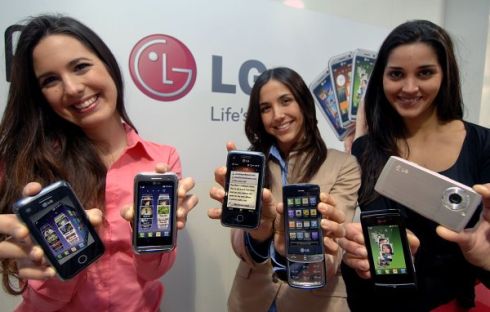 After having a closer look at the handsets in the picture above, we spotted 3 new phones plus LG KM900 Arena, which was already announced. Two of these phones will be running the fresh S Class 3D UI, while the third one will be using Windows Mobile Professional OS, with a plug in that imitates S Class UI perfectly.
All of the phones above feature touchscreen displays and notice that one of them even packs a pretty cool transparent keypad. More info and maybe some specs today at MWC 2009.
[via GSMArena]