Today, Motorola just sent out invites for a press conference that will take place in India on September 5, an event where we could see the Moto X+1, the Moto G2, and the Motorola Moto 360 smartwatch. As you may know, on September 4, Motorola will have a press event in Chicago too, so the press conference from India could be related.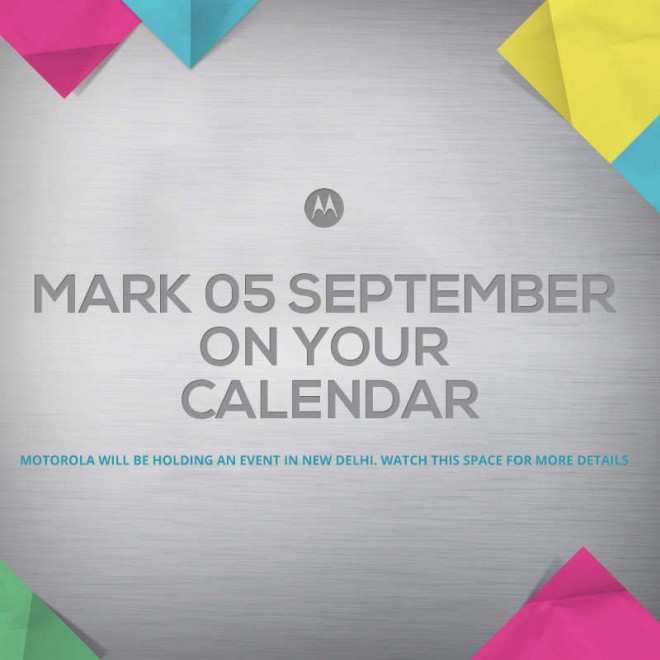 Among the specs of the Motorola Moto G2 we could have a 5-inch HD display, a quad-core Qualcomm Snapdragon 400 processor, 1 GB of RAM, dual-SIM connectivity, a 5-megapixel main camera, a 2-megapixel front-facing camera and a front-facing speaker just as we get on the Moto 3.
The other smartphone expected to be announced is Motorola Moto X+1, a device that will pack a 5.2-inch Full HD display, a Qualcomm 8974 processor clocked at 2.45 GHz, 2 GB of RAM, 32 or 64 GB of storage, a 2-megapixel front-facing camera and a 12-megapixel rear camera. Also, the Moto 360 smartwatch could be launched in India, a beautiful portable device that uses the Android Wear OS platform.
via: bgr.in