It was a big day today for Microsoft, who announced its latest OS, Windows Phone 7 series. This is more than a software platform, it's the beginning of a new era and a new series of operating systems to follow. Steve Ballmer unveiled the next generation of Windows Phones, Windows Phone 7 Series during the conference in Barcelona today.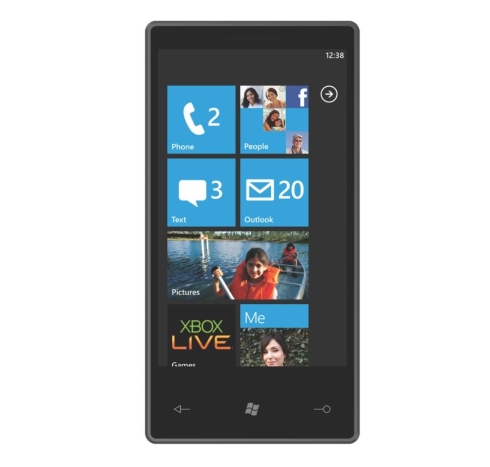 This was probably the main event during MWC 2010, revealing a fresh approach to mobile software, from Microsoft. The new OS integrates Zune music, videos and Xbox Live Games, a premiere for a mobile platform. The Windows Phone 7 Series OS gets its live titles on the Start screen, complete with dynamic updates and real time content sharing.
There's also a Bing dedicated hardware button coming to all Windows Phone 7 Series handsets, which is pretty much hurtful for Google. Also, you should know that in the beginning Adobe Flash won't be supported on this platform, but it'll be available later on. The software also comes with Windows Phone hubs, putting together related content from the web, services and apps into a single view.
You'll get to use 6 types of hubs: Pictures, Games, Music + Video, Office, People and Marketplace. The first smartphone to run the new OS will be launched during the 2010 holiday season, as announced today and among Microsoft's partners there are important brands like HTC, Sony Ericsson, HP, Toshiba and carriers like AT&T, Orange, Vodafone, Verizon, Sprint and more.
If you're wondering about the gaming experience on Windows Phone 7 Series, know that the Games hub will provide Spotlight feeds, the ability of seeing a gamer's avatar and achievements, plus his profile. The multimedia experience from the Music + Video will turn the handset into a Zune, but if you want more details, don't hesitate to check out the OS official site.
Video presentation available after the break:
[via Microsoft]