We've been hearing rumors about Sony Xperia Windows Phone devices back from 2010, when a prototype started leaking online. Pictured below, Julie never became a reality, but leaks continued. Meanwhile, Sony Ericsson, now Sony evolved into a trusted Android partner, but they may attempt to make a WP device after all, according to MobileMagazine.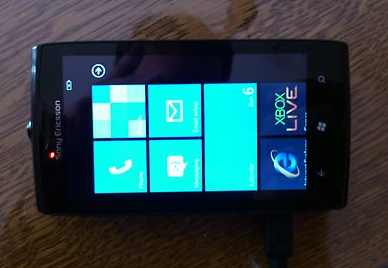 MobileMagazine quotes Sony Mobile UK & Ireland MD Pierre Perron, who said that the company is now in talks with Microsoft to see if Windows Phone 8 is fit for the Asian handset and tablet maker. Seeing that Sony already works with MS on Windows 8 tablets, it wouldn't be that hard to expand into new territories. What concerns me is the PlayStation Certification that Sony will desire to implement, while Microsoft makes the rival Xbox console and offers the Xbox Live services on Windows Phone devices, so they won't agree.
Perron's official statement is that Android is the preferred partner, but they're also looking into Microsoft's mobile platform. I think it's a good idea to have more varied WP8 device formats, but I wish they only kept the Xperia name for Android phones, in order not to confuse the public.