Sprint and Moto have just announced a brand new rugged phone, belonging to the push to talk segment of Nextel, the Motorola Brute i680 model. The handset is available starting today, as the bulky device you can check out below, meeting the military specification 810F for shock, vibration, dust, low and high temperatures, radiation, blowing rain and more.
Brute comes with Sprint Nextel's Public Safety app, allowing public safety personnel to communicate, even if out of network range. The device features a 2.2 inch internal display with 176 x 220 pixel resolution, a 1.3 inch external display with 120 x 160 pixel resolution, GPS, Stereo Bluetooth and an MP3 player.
There's also a web browser on board, an email feature, threaded messaging, a 2 megapixel camera with flash, 180MB of internal memory and a memory card slot. The phone retails for $119.99, with a 2 year contract and a Nextel Direct Connect calling plan.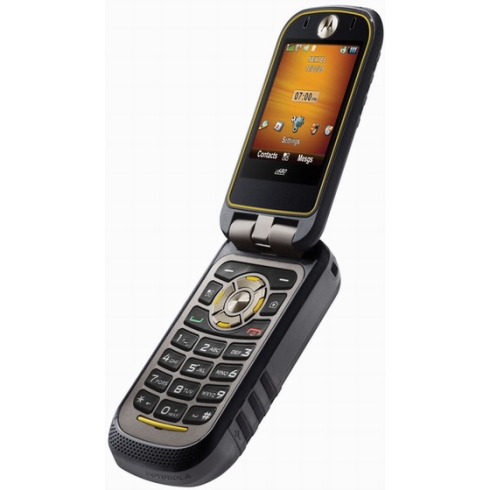 [via Unwired View]