LG has recently showcased its very first Windows Phone 7 handset model during the Engadget Show, in New York. Shown by a Microsoft official, Aaron Woodman, the device was demoed with a focus on its multimedia options, Bing search engine and Start menu functions.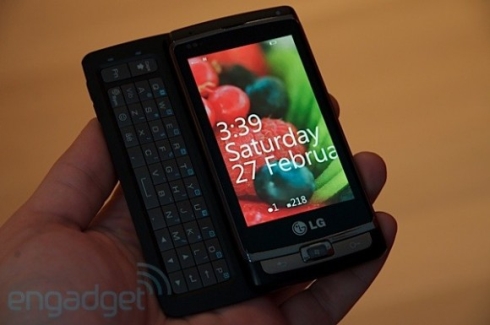 Rumour has it that the device will be codenamed LG Panther and, as you can see it packs a sliding QWERTY keyboard. Speculations say that it'll be launched in September and we expect the smartphone to feature a 1GHz or faster CPU, a WVGA display, perhaps a 5 megapixel camera and a 3.5mm audio jack.
Meanwhile, we also learn about the LG Apollo, another smartphone rumoured to run Windows Phone 7, but this time with better specs: 5MP camera with HD video recording and AMOLED display. Will these devices turn out to be real?